Special Service
In addition to these daily and weekly acts of worship the Parish Church organises a large number of special services during the year, including memorial services, commemorations of events, carol services or services of celebration and thanksgiving. If you would like to hold such an act of worship here please contact us. We are very experienced in providing guidance and help with the planning and production of such events.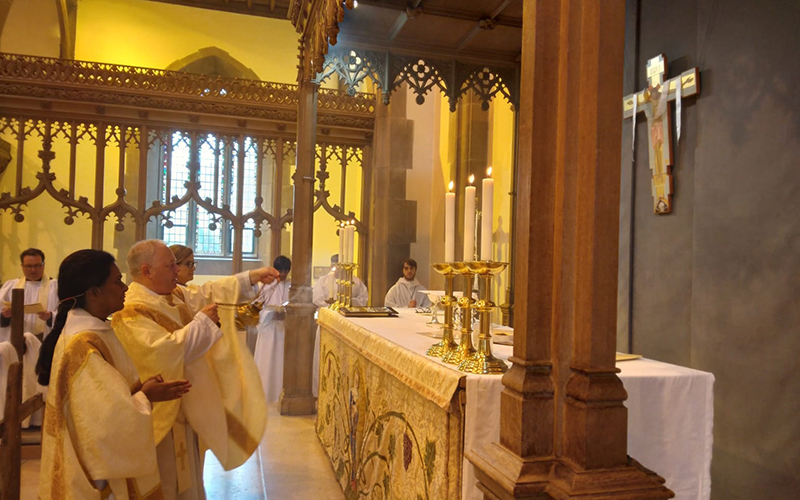 Sunday
9.00am Morning Prayer
(This simple said service of psalms and readings for 15 minutes takes place in the Maritime Chapel)
10.00am Parish Eucharist
Our main Sunday service lasts for one hour and is a celebration of the Eucharist (Holy Communion or the Mass). Sunday School for children meets most weeks, and music is provided either by St Nicholas' Singers or by our congregational cantors. Tea and coffee are served after the service.
First Sunday of the month
6.00pm Choral Evensong
(Join us once a month for this traditional service with music from St Nicholas' Singers. Stay afterwards for a glass of wine)
Weekdays
Morning Prayer is said in St Peter's Chapel at 9am Monday to Friday
The Eucharist is celebrated at 12.15pm on Wednesdays and Fridays (on the first Wednesday of the month this includes prayers for healing and anointing)
There is a Roman Catholic Mass at 1.05pm every Friday
You can download orders of service, the monthly music list, and past sermons from the Service Resources.